Neueste Beiträge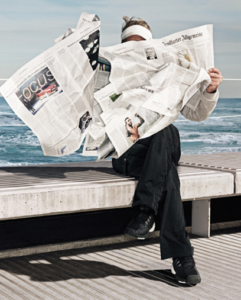 Hier gibt es aktuelle Informationen, so etwa wie Zeitung lesen.
Ich schreibe zu aktuellen Ereignissen und Entwicklungen aus IT, Politik und auch privatem.
Meine professionelle Website ist www.bcsberlin.de
===============
New developments and informations which I view beeing important.
Subjects are from IT, politics, however very personal affairs also.
(c) Ullrich 2019
---
---
Oct 3 / 1989 German Reunion
Today is the day of German Reunion. I remember what happened 28 Years ago
I lived in wealthy Berlin Schlachtensee in a small condo. Not long ago I separated from my family, a wife, a girl and a boy. My emotional constitution wasn't too good because of that separation.
Thank god I still had free access to my son and my daughter, so they had to me living 600 metres away.
When I heard over the Radio & TV that the wall is going to fall I was very excited.
Went to the S-Bahn / Lehrter Bahnhof / Brandenburg Gate
Climbed the Wall
Met a Guy from East Berlin.
He got a Bottle of Champagne with him
and we drank brotherhood – full of joy.
All the time I had goose bumps, already knowing: "This is History"
Next day the whole Family went to the wall. My son carrying a hammer and a chisel with him. The intention was to hammer a piece out the wall.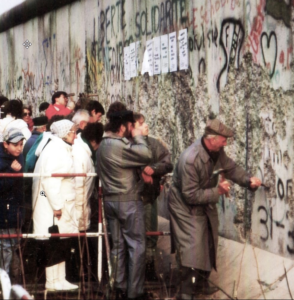 While the family in West Germany was watching TV, we were among all events of the unexpected reunion. How can You be aware of Mr. Gorbatchew allowing Mr. Honecker to open the gates?May not be exactly correct historically bat thats what happened. It was Mr. Günther Schabowski announcing (by mistake): "Yes the checkpoints are open right know".
10 000 "Trabbi" car owners went to their cars and drove to the border.
[crying i little while writing this]
……..
Warum erschießt man Menschen auf der Flucht?
Oberbaumbrücke mit Wachturm, Oktober 1989 (Blick nach Südost)
Grenzübergang Oberbaumbrücke am 11. November 1989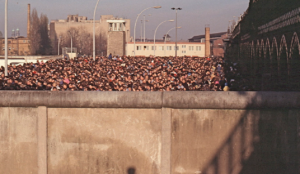 Schlagwörter